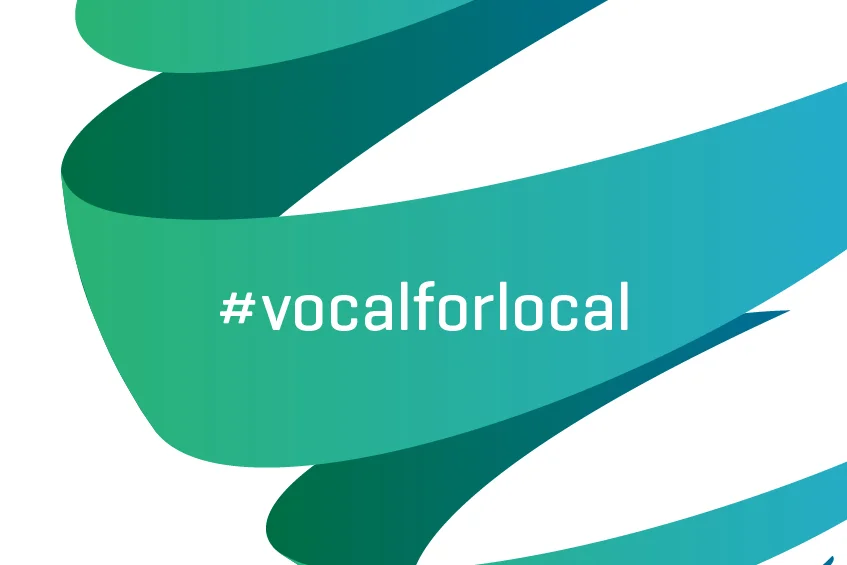 Our honorable Prime Minister Shri Narendra Modi recently announced the Vocal for Local movement through his speech addressing the citizens of India. He explained how we can take our Indian products and services on a global level. And the first approach to this was to simply start buying Indian products and support the local players. 
Today we are proud to say that Lumina, a sister brand of Galalite under GTC industries is purely Indian and manufactures premium projection screens in the country. And in a very short span of time, proved that an Indian projection screen company can offer top quality products and services that are better than global competitors in the market. 
Through this blog, we will guide you on every aspect of Lumina as an Indian projection screen company from the manufacturing process to innovative products and other unique factors which make it stand out from the rest. Let's dive in! 
Manufacturing of projection screens  : 

The manufacturing of our projection screens is done in India. We are the only Indian company that has its very own coating plant located in Lonavala, India. This special coating improves our projection screens' visual performance and protects it from the dust particles. 

The coating on the screens is not just an ordinary layer but an eco-friendly coat which also benefits the life of the screen and keeps light levels higher for a longer duration. Going eco-friendly is our approach towards preserving the environment and planning a greener tomorrow. 

Lumina is also the only Indian company that has its very own in-house automated perforating machine. Through an automatic perforating machine, our screens have a unique perforating design that maximizes the sound performance and reduces bass vibrations on screen. 
Exceptional services  : 

With the manufacturing of our projection screens done in India, Lumina is easily able to solve any issues faced by the customers. 

Our quality services include on-time delivery of our products, great after-sales support, excellent guidance in helping our customers choose the ideal projection screen that suits their needs and customization of the screen size according to the rooms.

Lumina provides a promising experience and is a one-stop screen solution provider company in the AV business. 
Innovative products : 

The R&D team of the brand put great hours of work to find ways to make Lumina projection screens highly advanced. It enables the company to set new benchmarks in the industry and provide customers with the best-in-class experience. 

From projections screens that offer the deepest black levels and acoustical transparency to the latest innovation in screen fabric design, SDR, and screens that feature ambient light rejecting technology – the products by Lumina bring in the best of technical expertise and customer experience. 

The joints in our projection screens are made with a unique seam welding process that makes them absolutely invisible. The perfected seamless joints are offered by very few screen companies in the world. 
 Lumina supporting Indian exhibitions  :

As an Indian projection screen company, Lumina has always supported Indian exhibitions by participating in renowned expos and AV exhibitions taking place in India. By getting involved, we get to connect with our Indian customers and showcase our range of products. 

Some of the Indian expos we participated in are Indywood Film Market, Broadcast India, InfoComm, AV Integrated Systems Expo and AV-ICN expo.  
Conclusion 
Lumina prides itself on being a brand that is made in India. We would like to set an example in the tech sector of our country and show the world how India can produce quality and premium products and market themselves on an international level. To get more information about our leading-edge projection screens, visit Lumina Screens on Facebook, LinkedIn, and Instagram.