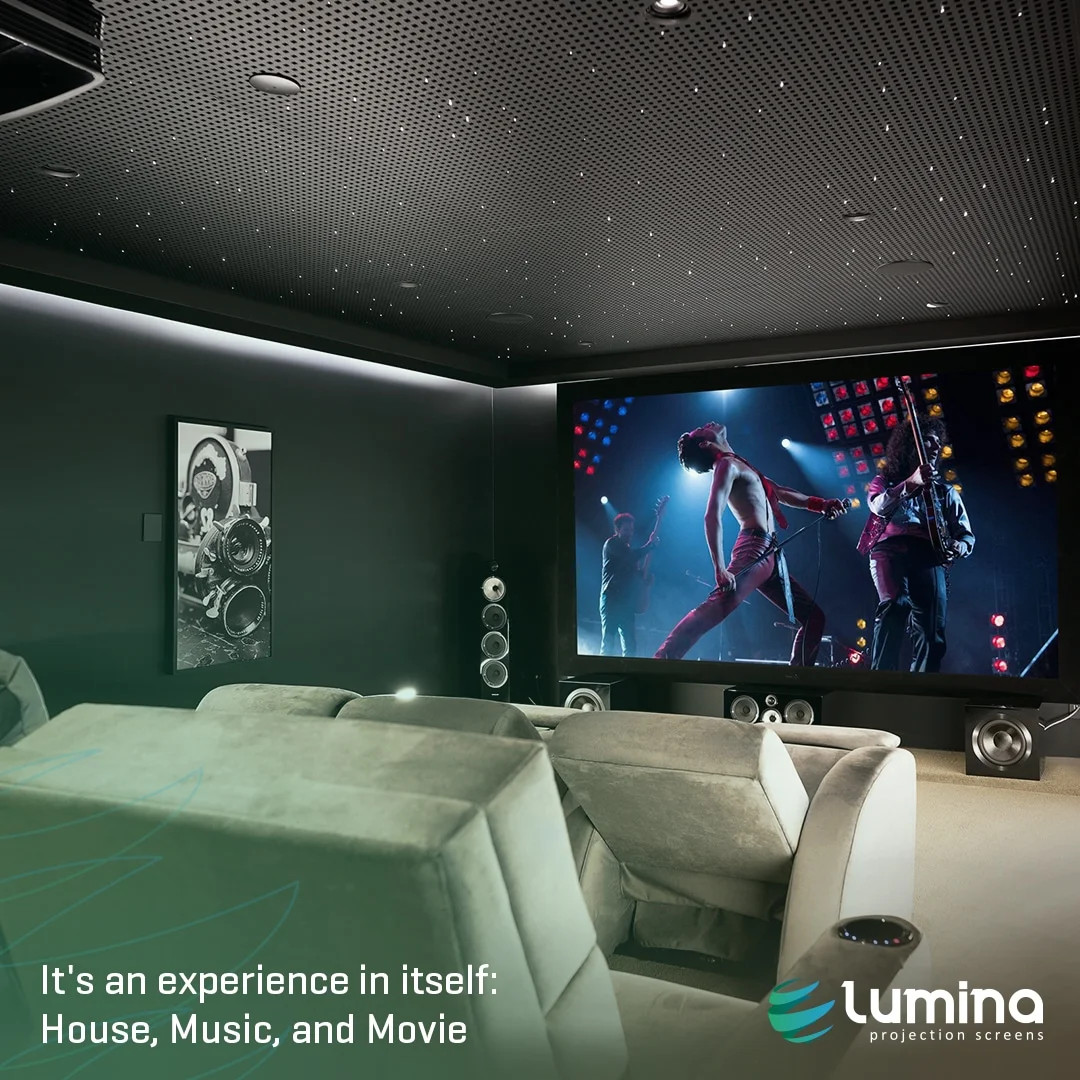 History demonstrates that we, humans, are creatures who have always enjoyed different forms of entertainment beginning from watching puppetry and theatre to enjoying music and dance. And over the period of time, we have coined the term, pop culture, and the advent of technology has brought the whole concept of entertainment and experience to new heights. 
With technology becoming the superhero that influences every single factor of our life, it is no wonder that movies and music which already have a special place in our hearts have also created a unique space in our homes. High tech sound systems, dynamic projection screens, fancy viewing glasses, and a dedicated room called a media room or home theatre essentially tenfolds our experience.  Owing to these advancements, we have been able to give a new meaning to what we now know as the new-age entertainment experience. 
Watching movies and series at home
With OTT platforms playing the show-stopper when it comes to entertainment as we know it today, it is no doubt that we have started watching more movies and shows at home than in theatres. These platforms along with the sports industry growing at super speed have not only changed our perspective and modes of entertainment but have also compelled us to invest in excellent quality screens and systems so that we can enjoy the immersive experience at home, just like we would have at a cinema. 
If you are also the one who draws joy from watching movies, shows, and sports games, it is time that you invest in a feature-rich screen so that you can enhance your enjoyment. 
Listening to music at home
When there is no comparison to enjoying a singer singing live in a concert or on a stage in a theatre, listening to music at home is an experience in itself too. Music at home is liberating. Why? Because it is your go-to companion no matter what you are doing – taking a shower, cooking dinner, feeling like dancing your heart out, partying, or even feeling like having some background music while you are performing your mundane task. And high-tech sound systems are the ultimate solution to an experience that just makes your day as you enjoy the beauty of music. 
Considering that you are the one to engulf these experiences with wide arms, we at Lumina strongly recommend that you get the right screens and sound systems so that you get the best of all worlds when you are enjoying movies or music in the comforts of your home. 
To know how we can help you, give us a call on 022 2850 3040 or write to us at info@luminascreens.com