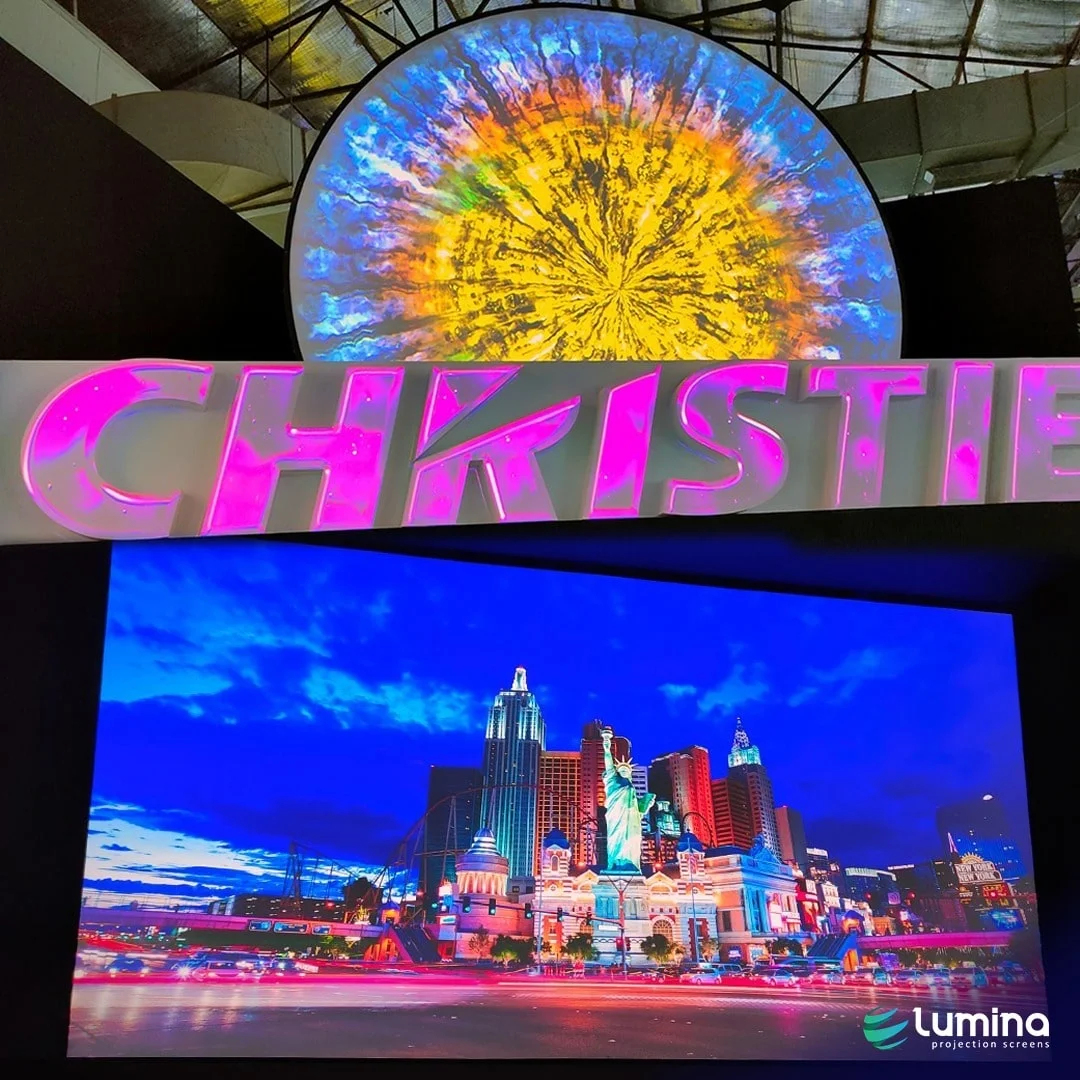 High-end projectors require high-end screen solutions. Putting quality as the top priority while manufacturing home theatre screens, Lumina always brings in the A-Game. Having witnessed Lumina's products, values and history, Christie chose Lumina as a strategic partner to display their innovative projection solutions at Infocomm 2022 which was conducted at the Bombay Exhibition Centre, Mumbai from 5th to 7th September 2022. 
Lumina offers a wide range of screens that focus on delivering an immersive experience. However, the Christie team had requested a screen with a few unique requirements, which was taken up as a challenge and an opportunity by the Lumina team. Speaking on this experience, Mr Yusuf Galabhaiwala, Director of operations says, "We customized 0.8 Gain for Christie. Although we did not have such a screen in our product range, we were able to manufacture it to match their requirements. And this was only possible because our plant is established in India, which essentially allows us to create new products, coordinate and pay close attention throughout the process to ensure its success."
Continuing the tradition, Christie displayed their flagship product range, RGB laser projectors on Lumina screens. In addition, the patrons were surprised and excited to know that the screen gain was 0.8 as the colours were sharp which essentially means, edge-to-edge uniformity, along with the deep blacks courtesy RGB booster technology.