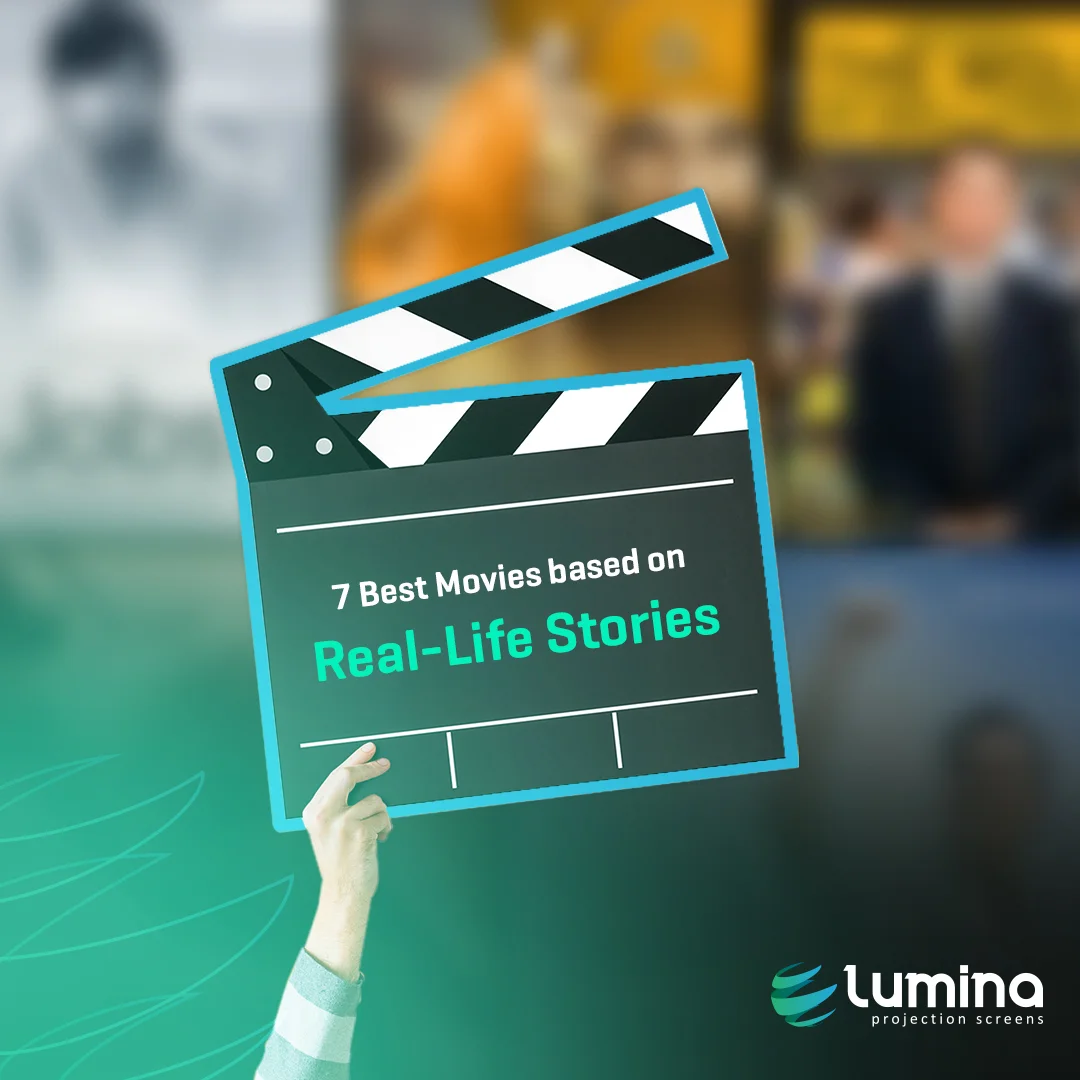 No doubt fiction is awesome, but there's something about movies based on true events that connect us with the characters and storyline in a way nothing else can.
While everything seems fascinating on those big giant screens, the fact that the story that's giving us goosebumps is a reality of someone is more than fascinating. 
The genre of these movies could revolve around anything from romance, thriller, drama, comedy. Be it anything, the way they use the real-life stories and wave them into visuals, videos and characters is what makes them worth watching.
So, here's a list of movies that have taken the internet by storm by how amazingly they were presented to leave a long-lasting impact on the audience.
Manjhi – The Mountain Man (2015)
This extraordinary tale of love, bravery and persistence is probably one of the greatest biographies made by Bollywood, which is based on the life of Dashrath Manjhi.
Popularly known as the mountain man, he set himself on the mission to carve a road through mammoth peak for 22 years for it killed his wife while she tried crossing that mountain.
Using only a hammer and a chisel to cut through those mountains, this movie is a must-watch to witness the sheer rage of a man to achieve the impossible purely out of love for his late wife.
The Wolf of Wall Street (2013)
One of the movies based on true events that managed to garner huge attention from audiences all over the world. 
It's not a movie but a roller coaster ride showing the real-life of Jordan Belfort, from how he went from a nobody to stock-broker minting loads of money to ultimately going behind the bars for his involvement in crime and corruption.
Leonardo Dicaprio didn't just get into the role but absolutely owned it with his brilliant performance backed by amazing direction by Martin Scorsese & writing by Terence Winter.
Kesari (2019)
Kesari, a movie based on one of the bravest battles ever fought – The Battle of Saragarhi by 21 extraordinary Sikhs against 10,000 Pashtun invaders.
No matter who you are, Kesari is sure to bring you that adrenaline rush, get you high on your patriotic sentiments and give you goosebumps with how those 21 Sikhs fought with their head held high till victory!
There are only a few movies that will leave you with an impact as deep as Kesari does.
Padman (2018)
This revolutionary film is based on the real-life changemaker Arunachalam Muruganantham, a social entrepreneur from Tamil Nadu who created a machine to make affordable sanitary pads and raise awareness of menstrual hygiene problems faced by women.
He was inspired to take this step when he witnessed his wife struggling to use a hygienic cloth during her menstrual cycle.
Although it is based on a serious social issue, the movie is just perfectly knit with all kinds of emotions like humour, romance, and challenges.
The way this film ensures to put across the message on a topic that's a taboo in Indian society – women's menstrual hygiene, is highly commendable.
The Man Who Knew Infinity (2016)
As much as we would like to call it an extraordinary movie, it will still be a little less than the story of this real-life hero — Srinivasa Ramanujan, the pioneer of Indian mathematics.
The Man Who Knew Infinity does an excellent job at showing the early life, struggles, and different aspects of Ramanujan's life out to the world.
It's a story worth telling and sharing for it represents one of the greatest humans this world has ever experienced.
Dev Patel, who rose to fame with his debut The Slumdog Millionaire, playing Ramanujan and Jeremy, playing his professor G.H.Hardy, wonderfully captured the details of the character they were playing and gave a memorable performance.
Jobs (2013)
If you're a budding entrepreneur or already building something, you're going to be in love with this American biographical drama based on the life of none other than – Steve Jobs.
From being a student trying to revolutionise home computers with his friend Steve Wozniak in the garage of his house to launching Apple, which is today a 2 Trillion worth company, Jobs beautifully captures the early parts of Steve Jobs' journey.
It's a documentary that truly makes youngsters believe that a man can make anything possible with just determination, hard work, and of course, with his unquenchable fire to create a difference. 
Paan Singh Tomar (2012)
A film based on the dramatic tale of an Indian athlete (seven-time national steeplechase champion), and an Army Man, Paan Singh Tomar.
His life takes a 180° turn after his retirement from the army. The unfortunate events that take place after that make him the most feared dacoits in Chambal Valley.
The way Irrfan Khan makes this character come to life as an athlete, a husband, and a dacoit is what makes this film a memorable one and truly brings the thrilling story of Paan Singh Tomar's life out to the world.
Is there a movie that also deserves a place on this list? Do let us know in the comments below!If you plan to watch any of these, make sure you watch it only on Lumina Screens for it is the best real-life projection screen for you!