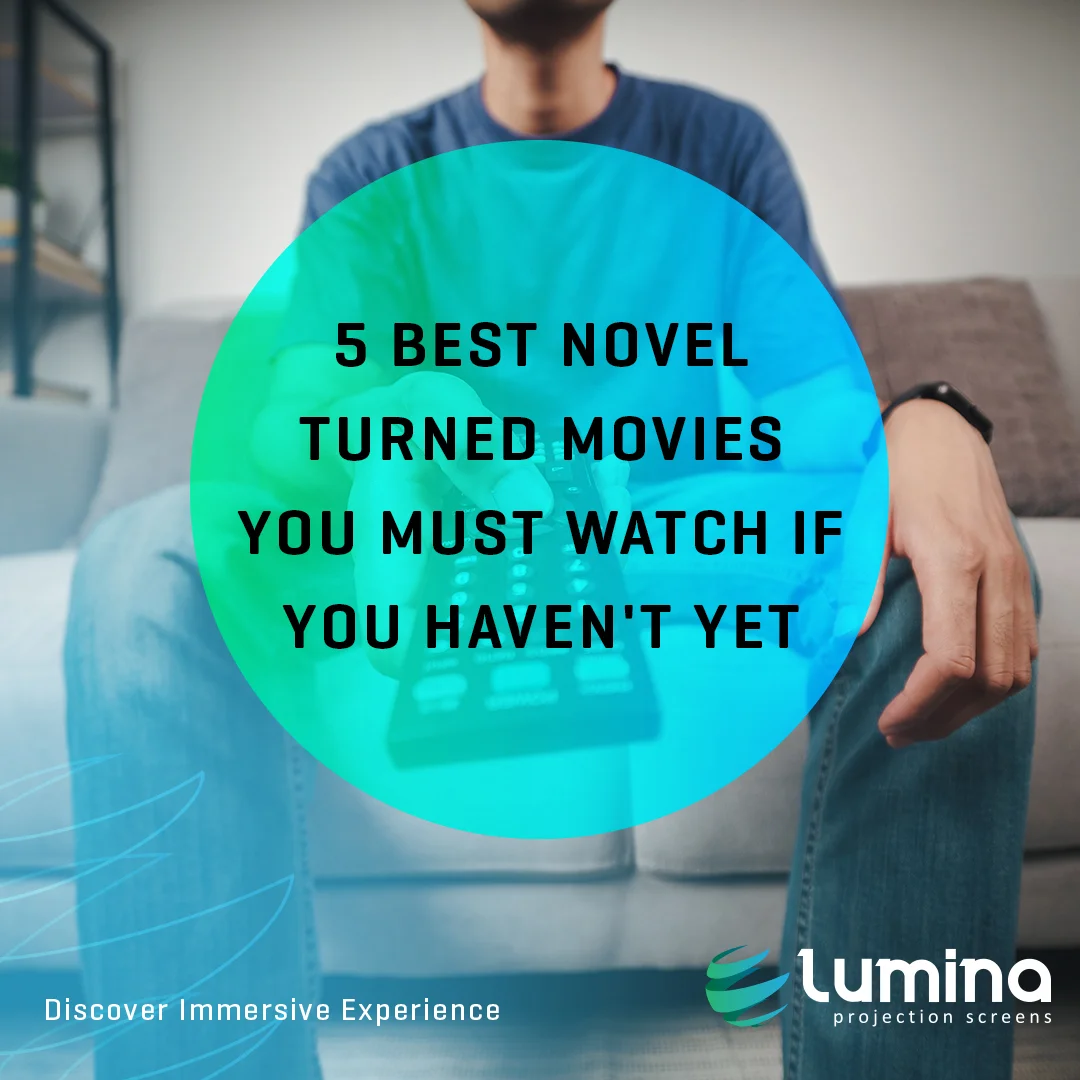 There are books that stay with us for a long time and there are books turned into films that stay with us forever.
Unless it's a well-known author or a New York best-selling book, we are hardly ever aware that the movie that we loved watching was based on an amazing book.
Although books have their own place in the hearts of people across the globe, sometimes, movies based on them turn out to be so unbelievably good & make us wonder.
We had a few such movies on our mind and recently we discovered a few more which we had NO idea about the fact they were based on some books!
So here we are to share them with you too!
Shrek (2001)
While introducing this film here we wonder – is there even a person on this planet who has not watched Shrek yet?
This animated comedy film released in 2001 based on the 1990 fairytale picture book is probably the most sensational film Hollywood has ever produced! Probably the film that introduced Hollywood to the kids who never watched it. 
Sure the book is fun but the rollercoaster ride the film takes its audience on is just unmatched. Seeing the angry Shrek falling in love with the princess, the mischiefs of the Donkey that make us go ROFL and many such scenes are best enjoyed only visually as a film!
Forrest Gump
The fact that most of us never had an idea that this beautiful Oscar-winning film is based on a book is the biggest testimony that how the film totally outperformed the book.
While all characters played their role effortlessly well, we believe, if this film had to be made, it was for Tom Hanks to portray the role of Forrest Gump as amazingly as he did and leave a powerful message for the world.
As one of its dialogue says, "Life is like a box of chocolates.", we feel that this movie is like a box of beautiful life lessons.
3 Idiots
Although Chetan Bhagat is a celebrated author in India today, when 3 Idiots came out back in 2009, nobody had a slight idea that this mind boggling movie is based on his novel 'Five Point Someone'.
The magical director of Bollywood Rajkumar Hirani did a fantastic job turning it into a film that broke records worldwide.
The way it narrated the tale of Friendship & the societal pressure a student faces under an Indian Education System, the youth of the country could relate their heart out with the film and the characters. Even 12 years later today, the film is just equally popular and watched by everyone with the same enthusiasm.
The Perks of Being A Wallflower
The award-winning book 'The Perks of Being A Wallflower' by Stephen Chbosky was transformed into a movie 13 years later and won even bigger recognition.
It perfectly depicts the emotions a shy teenager goes through when he enters high school. The film gives many moments where we feel a strong relatability with the scene and yet feel how we could never express it ourselves enough.
With gorgeous cinematography, the movie has brilliantly touched upon dark topics while it also managed to tickle our funny bones.
Totally a must-watch novel-turned-movie if you haven't yet!
Kai Po Che
Yet another Chetan Bhagat authored book (3 Mistakes of My Life) turned into a film!
This 2013 release film was the late superstar Sushant Singh Rajput's debut film which helped him kickstart his entry into Bollywood.
A movie with a talented star cast, appealing storyline and the perfect tone for expressing every incident, Kai Po Che truly stands out from every Bollywood movie out there.
The immeasurable joys and lessons this friendship trio take us through is the no.1 reason to watch Kai Po Che on a screen.
That's what our top list looks like! Is there a film that we seemed to have missed out on? Do share it in the comments below!
With no news about when movie theatres are going to be reopened, we know it's hard to wait to finally catch up on movies on the big screen.
However, did you know that you get just as good of an experience on Lumina Screens?
Our audience says they feel they're not at home but at their favourite theatre while watching movies on Lumina Screens. The only missing factor is…umm..the Popcorn. If you can arrange for that, well, there's nothing like that!