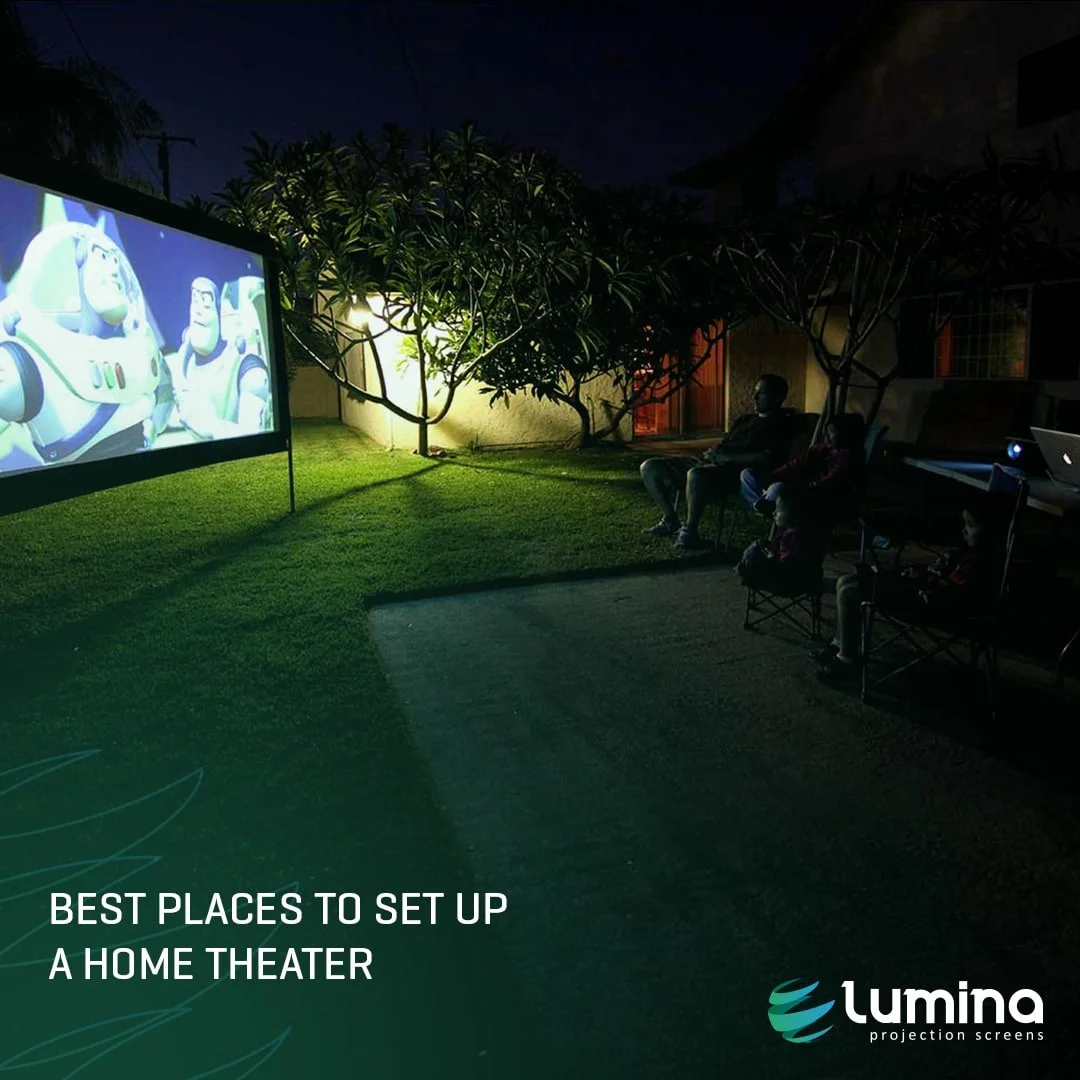 When one hears the word home theatre, the image that most comes to mind is a dedicated room in a corner of the house, usually unused or belonging to someone who is a serious cinephile. But that doesn't have to be the case. With the right installation, you can have a dedicated space that can be a part of your family area or outdoors in an entertainment space.
It is easier to have a dedicated custom theatre that doubles up as a family room than the other way around. With the former, you can set up the room with wall acoustics, screens, and projectors to yield the best images and sound imaginable. It also allows you to design a room to your liking, whether you wish to go for a multiplex theme, a casual family room feel, or a themed room in accordance with your interests. Adding elements like ottoman seating will give the room a multifunctional feel where the entire family can gather and spend time together even without screening something. It also gives you the liberty to design the room to resemble a multiplex or even have a specific theme dedicated to your favourite movie or sports team.
Despite the charms of big-screen TVs, the best feel of a home theatre can only be had with a projector and a screen. The latter is especially important as it will dictate the image quality and the entire experience. To enjoy an immersive viewing experience par excellence we recommend choosing from the wide range of Lumina screens to match your every need. And what is a home theatre without audio? A good Dolby Atmos surround sound system will help you achieve an unprecedented detailed soundscape that adds another layer to your adventure.
If you wish your home theatre to double up as a family room, then you can also create a theatre that is only present when you need it. This means in-ceiling speakers for an unobtrusive immersive surround sound and a screen that retracts and rolls up to free up the walls to show off your decor. 
Don't want your viewing experience to be restricted to indoors? Then create an outdoor setup with weatherproof equipment and an ALR screen like Leor 17 from Lumina that works excellently in ambient light. Add in some landscape speakers and while you might not get the best-optimized sound that you would get in a dedicated theatre, you will be able to enjoy an unforgettable evening under the stars. 
Home theatres need no longer be boring stuffy rooms, used only for special occasions. With a little effort you can enjoy a room that is both functional and enjoyable.