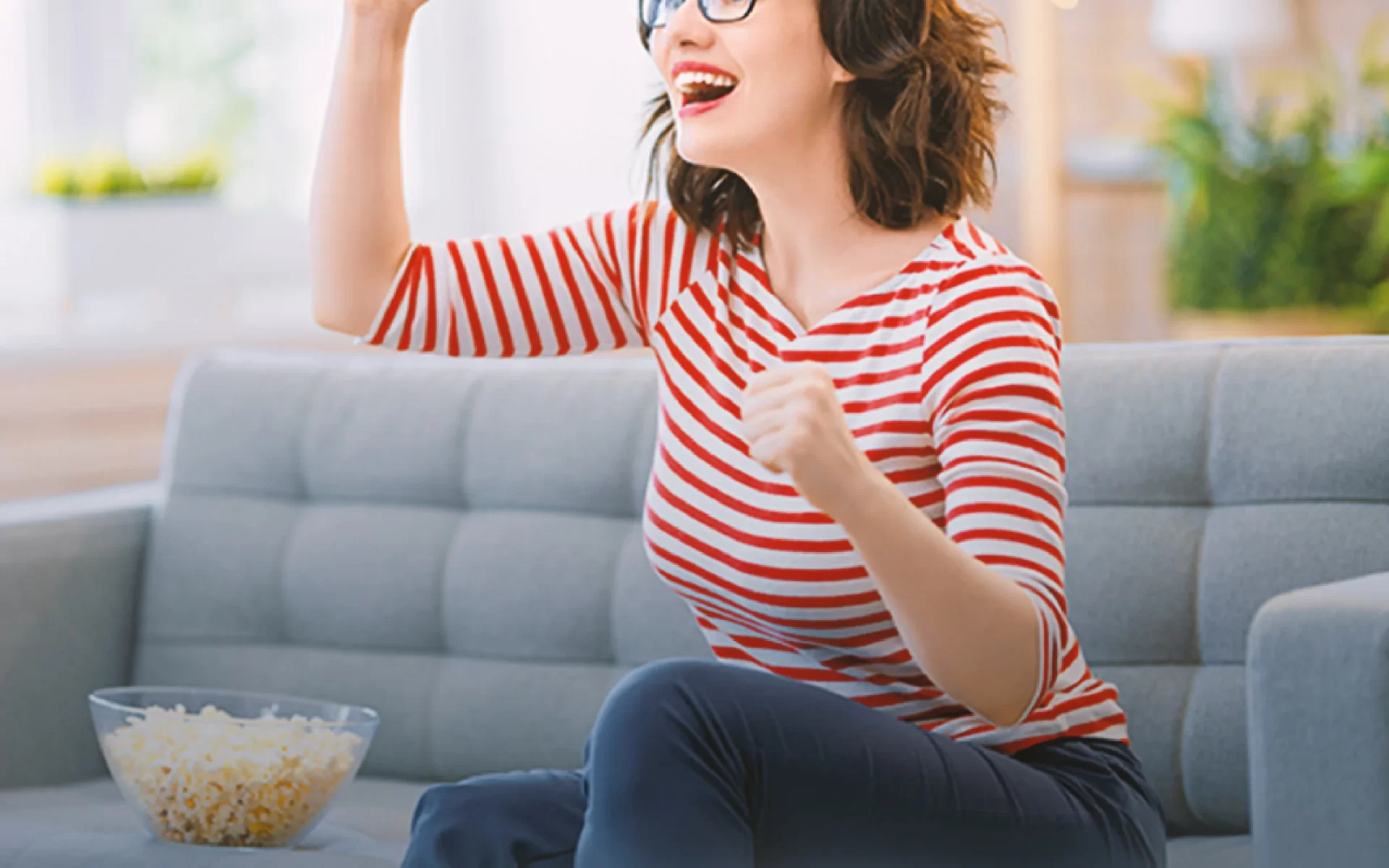 Ask a movie buff how they spent all these months without going to cinema halls and you will get to hear about all the movies and shows they enjoyed at their Home Theatre!
Needless to say, the trend of home theatres has been hotter than ever.
Can we simply call it 'theatre entertainment brought at home'? 
We know you will agree on this if you're one of those who has been having a gala time with their home theatre!
No doubt cinema halls will bounce back but the positive wave and the immersive experience brought by the home theatres is definitely here to stay and rock on.
We even heard someone saying in December, 'All I want for this Christmas is a Home Theatre!'
And we can totally understand why!
Some of the reasons why home theatre is the No.1 source of entertainment for us and many of you out there in today's time:
We're all home more than ever!
A lot of us are still completely operating from home or spending a lot of time working from home unlike earlier. 
So, what could be the best thing to do to take a little break from work than watching something cool at your home theatre?
Safe, comfortable and private!
A theatrical experience which comes with all of the above points! Can we really fall back on a better option than a home theatre for this?
It has indeed offered you the much-needed safety (which is the most important factor today than it has ever been), the comfort of your home and the privacy to just be yourself. 
Keeping us sane!
In times like these when any news at any point breaks out and disturbs our whole routine, home theatre does play a role in escaping from reality.
Also, the distinction between our work and personal life has been blurred. Our usual entertainment sources are still not back on track fully. In such times, a movie night or watching your favourite show with your family or close friends in your home theatre can really act as a big stress buster.
Can we really afford them? We bet you can!
20 years ago, owning a home theatre was like owning a Mercedes. But not anymore. Home theatre's prices are definitely not as exorbitant as they used to be and a lot of  people can afford to have one today.
Not just the home theatre but people in fact are creating a great home theatre setup. This used to cost lakhs & lakhs but now can be built in a fraction of that amount.
The makeover of all the elements of a home theatre!
The screens have gone from big, bulky, complex to use to flat, beautifully finished and a lot simpler to use.
With audio systems such as Dolby Atmos that offers a premium quality sound experience, watching movies at home theatres has been a real treat for movie buffs.

The 4k HDR projection becoming the norm, the watching experience has been incredible than ever.

Acoustically transparent projection screens (can backlink this to Lumina website: https://luminascreens.com/ or Lumina's Accupix product page: https://luminascreens.com/accupix-acoustically-transparent/) bring in the best HD resolution, brightness uniformity, picture clarity and the unmatchable wide viewing angles to absolutely provide that immersive experience you crave for.
The most underrated part: Amazing content!
This is where all the magic lies. And we feel it's the least appreciated part. The content that we get to watch today is one of the best quality content that has ever been produced. 
No doubt, there have been many awesome shows, movies made before too. But, the kind of consistent masterpieces all the OTT platforms and television has been offering us today, is some other level of creation. 
All of these channels, creators and the platforms undoubtedly deserve a big shout out.
Oh, the best part is yet to come!
Here you go –
No tickets, no rush!
We call this a theatrical experience at home but what it doesn't imitate about the cinema halls is the rush for the popcorn and hassle to book tickets!
Here, the show is always on and you just have to switch the rooms! Who knew entertainment could be so such a cakewalk one day?
For everyone out there who loves creating such amazing content, home theatres are nothing but a celebration for them.
How have you been celebrating moments with your home theatre? We would love to know your experiences!
Do share them in the comments below! And if you enjoyed reading the article, do like and share! 🙂